11augAll Day12Detroit Horse Power
Event Details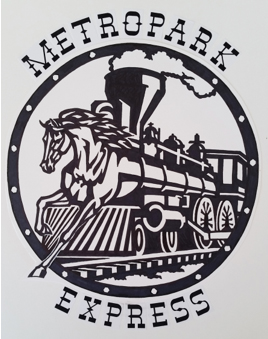 Benefit Ride for Detroit Horse Power
Detroit Horse Power (DHP) is a 501(c)(3) nonprofit founded in 2015 by David Silver, a former Detroit elementary school teacher. DHP opens up opportunities for urban youth in Detroit to connect with learn about/from horses. They learn how to care for them, ride them and in doing so the children learn perseverance, empathy, responsible risk-taking, confidence and self-control.
This program started as a summer camp and has grown into a year-round after school program. Right now the kids are bused to participating barns that volunteer their facilities and horses. Some of these barns are over an hour away! It makes for a long day for the dedicated children. Recently, DHP has acquired land within the city limits of Detroit! The hope is to raise funds for an equestrian facility to be built at this location. Having this facility within the city limits not only utilizes vacant land in Detroit, helping with the city's
comeback, it will allow DHP to expand the number of children who can benefit from the programs offered.
This is where all the proceeds from Metropark Express are going this year! We are hoping to write a big check to Detroit Horse Power at the end of the ride. I hope you will join us and if you are able to make a donation on top of your ride entry it will be greatly appreciated! To find out more about Detroit Horse Power go to www.detroithorsepower.org
WHEN: August 11 and 12, 2023
WHERE: Kensington Metro Park Equestrian Campground 920 Martindale Road Milford, Michigan GPS: N 42°34.20' W83°37.31'
All proceeds and donations will go to Detroit Horse Power!
Friday, August 11, 2023
75 mile AERC END (Dawn)(Minimum 4 riders)......................................... $125 *Sr-, Donation for Jr entry
50 mile AERC END (Dawn)………..……....$125 *Sr-, Donation for Jr entry
25 mile Limited Distance (8:30am Start)......................................................$100 *Sr-, Donation for Jr entry
Saturday, August 13th, 2023
50 mile AERC END (Dawn)......................................... $125 *Sr-, Donation for Jr entry 25 mile Limited Distance (~8:00am Start)………………..$100*Sr-, Donation for Jr entry 9 mile Intro Ride …………………………………………………$40 *Sr Donation for Jr Entry
*Non- AERC members add $15 to entry fee for the 25 Limited Distance and 50 mile endurance
RIDES ON BOTH DAYS
Pre-entry is REQUIRED by August 9, 2023
Please complete entry form, waivers and send entry fee (paid to Detroit Horse Power) via:
www.detroithorsepower.org/events
Sanctioning Bodies:
American Endurance Ride Conference www.aerc.org
Great Lakes Distance Riding Association www.gldrami.org
Ohio Arabian & All-Breed Trail Riding Society www.oaats.org
Trails:
You will be riding along the beautiful Huron River and through the forest on trails in Kensington Metropark and Proud Lake Recreation
Area. All vet checks are in camp. Road crossings require riders to stop and look for traffic; Milford road crossing has a pedestrian signal
that must be utilized for crossing. Hoof protection is recommended. All juniors (under 18) must wear a helmet. Horse water provided
along trail. Bridle tag is required for riding on Kensington trails, they are free and do not expire so please bring your tag from previous
years. If you don't have a bridle tag see ride management.
Directions:
From Lansing: I-96 East to exit 155 (Milford Road). Make Left off the exit ramp. Take Milford Road 3.3 miles north and make a left on Dawson Road.
Turn Right on Martindale, Group Camp and Staging area is ½ mile on the left.
From Flint: Us-23 South to exit 67 (M-59 East). Continue on M-59 East for 4.5 miles, turn Right onto S Hickory Ridge Road. Go 4.1 miles, turn Left
onto General Motors Road. Go 1.8 Miles turn Right onto Martindale Road. Staging and Group Camp are ½ mile on the right.
From Detroit: I-96 West to exit 155 (Milford Road). Make Right off the exit ramp. Take Milford Road 3.3 miles north and make a left on Dawson Road.
Turn Right on Martindale, Group Camp and Staging area is ½ mile on the left.
Camping and Dinner:
Campsites are rustic and located in an open field. Camping fee is $25/horse for the weekend. No reservation required. Picket posts are
limited and located along the edge of the field (first come first serve) and a hand pump for water is centrally located. Electric pens are
allowed, no more than 2 horses per pen. Dogs must be leashed at all times. Campsites must be cleaned before departure. A delicious
Mexican dinner will be provided on Saturday night. Camp opens Wednesday August 9th unless early arrangement by ride management.
Competition Paperwork Requirements:
Negative Coggins within the last 12-months required. Endurance and Limited Distance rules can be found at www.aerc.org
****All AHA competitors need to provide a copy of Horses Registration papers and AHA cards of the rider and horse owner.*****
AERC introductory ride is to educate and acquaint riders and/or equines to the sport of endurance racing. AERC membership is not
required for introductory ride. All equines will have a pre and post ride veterinary examination and riders will receive a completion
prize.
Prices:
All riders will receive a completion prize. AERC Endurance and Limited Distance rides will have Top Ten, Best Condition , high vet score and Turtle Award
Entry:
• If you have a bridle tag from previous years please be sure to bring that and write the number on the appropriate Kensington
Metropark waiver.
• Entries are Online!! www.detroithorsepower.com/events
• Questions please contact Ride Managers Amy Whelan
arabsrun@lycomonline.com (606) 483-0421, Laura Baier hideawayhorses@gmail.com (248) 767-9599
Download Flyer Here
**PLEASE NOTE THAT THE AHA CHAMPIONSHIP RIDES HAVE BEEN REMOVED
Time

august 11 (Friday) - 12 (Saturday)