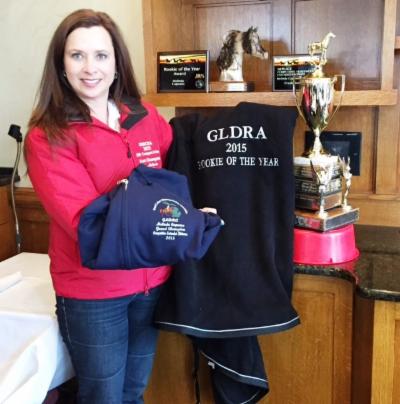 2015 Rookie of the Year Melinda
GLDRA Annual Banquet
Saturday, February 3, 2018
Please purchase banquet tickets by January 27, 2018.
Payment and reservation form can be mailed to
Bruce Birr (address on form).
Children (under 12) - $10
Children (under 5) - Free!
Hotel reservations can be made by calling the Doherty Hotel.
Reserve a hotel room with the GLDRA Group rate of $87/night (+tax) by January 5, 2018.
Schedule for meeting and Banquet:
Saturday, February 3, 2018
2:00pm - Silent Auction set up and start of Speaker
3:00pm - General Membership Meeting
6:30pm - Dinner, Awards, Silent Auction
Thanks for a wonderful ride season!
Hope to see everyone at the Banquet!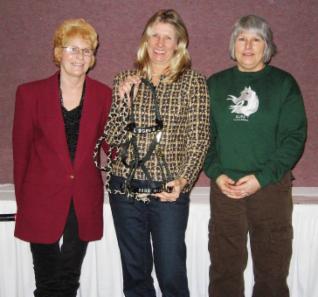 Rose Clark accepting Matuks Legend's 8000 miles award