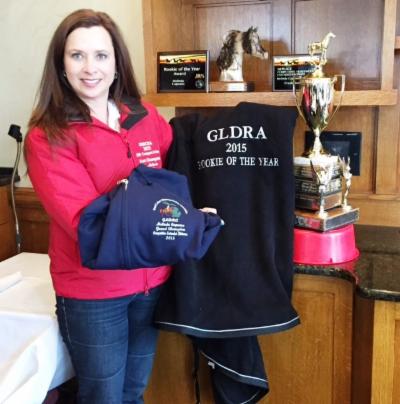 2015 Rookie of the Year Melinda
GLDRA Breakfast and Awards 2017
February 4 & 5, 2016
GLDRA Schedule for Saturday:
Board meeting 4:00 – 6:00 pm

Reception/Light Snacks 6:00 – 10:00 pm

Speaker, Stephanie Murray 7:30-8:30 pm (Riding Around the World/Stevie's Epic Adventures)

Silent Auction Set-up and Early Bidding 6:00 – 10:00 pm
GLDRA Schedule for Sunday:
Breakfast 9:00 – 10:30

General Membership Meeting 10:30am-?

Awards/Silent Auction following meeting
Don't forget your donations and your bidding $$$ money $$$ for our annual silent auction! This pays for a major part of our year-end awards. Thank you!
Sunday Breakfast Brunch Buffet
Adults-$16.00
Children (age 12 and under)-no charge
Send completed form and check for brunch
(made out to GLDRA) to:
Bruce Birr
1633 N. West Kendall Road
Manistique, MI 49854
We must have meal count in by January 30th
so PLEASE register now! No cancellation after that date.
Hotel Registration:
Doherty Hotel
604 N. McEwan Clare, MI
1-800-525-4115 or 989-386-3441
For the group discount say "GLDRA"
Rates:
2 full beds 88.00
2 queen beds or 1 King $95.00
2 queen beds with fireplace. Frig and wet bar $110.00
Jacuzzi Suite with fireplace King bed $140.00
Please make reservations soon to get group rate.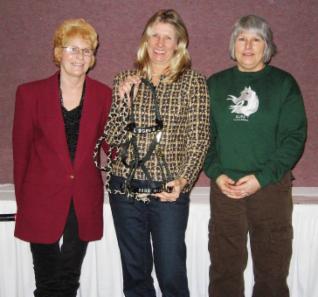 Rose Clark accepting Matuks Legend's 8000 miles award